Big Bass Lake Vacation Homes for RENT
Search Big Bass Lake Poconos Home Rentals- 800-805-3559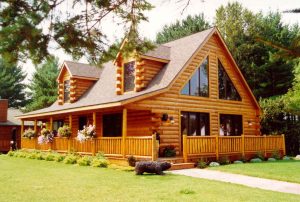 There are Two Types of Rentals In Big Bass Lake in Gouldsboro in the Poconos Mountains of Northeastern Pennsylvania.

One type is Vacation Rentals also Called Short Term Rentals where you rent the home for less than thirty days, typically for a week or a weekend, with some families renting for a month or so in the summer or winter seasons.There are many chalet and log cabin style homes for rent in Big Bass lake and you'll enjoy the security of a gated community where many folks, families and active people jog or ride bikes or golf carts around the neighborhood.
Poconos and Big Bass Lake Vacation Rentals can be booked here through our affiliate site Booking.com above where we would earn a few dollars (This is what allows us to tell you all about the community on our websites). On here are rentals in Big Bass Lake, generally 2-30 nights. You can search, reserve and get an immediate confirmation.
and
Yearly Rentals – for longer than 30 days. typically 6 months to a year rental.
For yearly rentals, you will want to contact an agent at USA Realty (The Official Real Estate Agency of Poconos Real Estate) who can then guide you through the yearly rental process. This process generally includes a credit check ,work verification and references. There is sometimes a fee for the credit check and most times there is at least a one month security deposit (sometimes 2 months)
Here is the most requested information about Poconos buying or selling:
• The Best Places to Live in the Poconos
• Advice On Buying A Poconos Home
• Short List of Short Term Rental Homes