Big Bass Lake Real Estate Poconos Mountains PA
Big Bass Lake Real Estate and Homes For Sale Information. A guide to living in the Big Bass Lake community in Gouldsboro, PA in the Poconos Mountains of Pennsylvania. Big Bass Lake is one of the Premier Pocono Communities with gated access, lakes, beaches, ski area, pools, tennis courts, fitness center, security and professional management. 
Below is the current list of homes for sale. Homes you see on the list are available now. Contact USA Realty – Pocono office (The Official Real Estate Agency of Poconos Real Estate) to view any of the listed homes. 570-517-2428 You MUST be accompanied by a Poconos Real Estate agent to enter the community and view homes.
Big Bass Lake Real Estate – A Poconos Top Community
Big Bass Lake Real Estate and Homes for Sale or Rent:
Big Bass Lake is a vast and splendid vacation and retirement home neighborhood situated in the North West Poconos, near the amazing Kalakari Waterpark, Camelback Skiing / Camelbeach Waterpark, the Jack Frost Big Boulder ski resorts and near many of the other  Poconos activites.
 The community's location and general wooded, quiet atmosphere with slightly larger lots, lakes, small ski area, beaches, indoor and outdoor pools, clubhouse and gated security make homes in Big Bass Lake desirable and a perfect place for a vacation or a retirement home.
Big Bass Lake is located a bit away from the center of the Poconos which is precisely why it has an amenity package larger than most Poconos neighborhoods. The developers of the community fully understood that they would need to create activities within the community to compensate for the distance from other Pocono activities.
The neighborhood boasts of two massive lakes with beaches, an indoor and outdoor swimming pool, a fitness center, a small ski/snowy hill with a lift, a clubhouse, professional management, and tennis courts. Also, the distance to major shopping is about 12 miles to the Big Box Stores, Walmart and other major shopping. It's about these distances to other activities in the Poconos: To Camelback Ski Area about 25 minutes, and to Mt Airy Casino about 20 minutes. Although not a significant distance, these are still further than many other communities to activities.
If you are interested in buying a home in Big Bass Lake, check out the Big Bass Lake Homes for Sale available today on the website. These are the homes currently available within the community and are shown in real time. What is listed is what is available. 
Additionally, if you need guidance on the right Poconos Real Estate community, town, or neighborhood, feel free to call USA Realty at 570-517-2428 or fill out the form on our website, and expert advice will be sent to you. Return to visit this website for more information on activities near Big Bass Lake and other homes for sale in the neighborhood.
USA Realty, The Official Poconos Real Estate Agency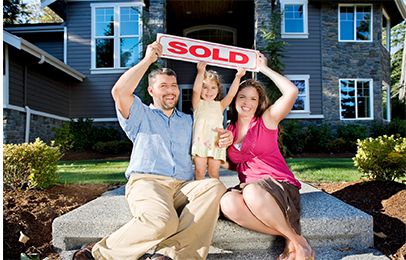 Are you are interested in selling your Big Bass Lake home? 
Find out what your home is worth in today's market. I welcome the opportunity to provide you with a free comparative market analysis with no obligations.