Big Bass Lake Home Rentals
Search Big Bass Lake Poconos Home Rentals- 800-805-3559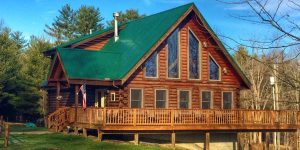 If you are planning a family vacation in Big Bass lake and looking for a short-term rental, we have good news for you! 
Our affiliate site booking.com using the reservation system above has Lakefront, lake view, ski side, and homes in the woods for 2-30 nights in the Big Bass Lake gated community in the Poconos. You can browse the list of rentals, choose the best home for your family, and get an immediate confirmation. This is the largest selection of Homes for Rent in Big Bass Lake, anywhere.
Big Bass Lake rentals come with a central location in the Poconos Mountains, access to pools, tennis, small ski slope, fitness center, lakes, beaches and LOTS of fun for the whole family.
——————————–
However, if you are looking for a longer stay of more than six months, you might want to consider a yearly rental.
The process for a yearly rental involves a credit check, work verification, and references, and there is typically a one or two-month security deposit. If you are interested in a yearly rental, we recommend contacting an agent at USA Realty. Please note that there are typically very few yearly rental homes available in Big Bass Lake. 
Do you need more information about buying or selling property in the Poconos? Check out our guide to buying or selling a Poconos home or our list of Poconos communities with available homes.